Online Oil and Gas Training Sessions in Well Test Design and Analysis
We believe that completion, petroleum and reservoir engineers should be more familiar with well testing to get better quality data and more value out of interpretation. By knowing a bit more well test analysis, geologists and petrophysicists could also provide more impact on interpretation, leading to a better integration and a reduction in non-uniqueness.
We
provide online training

 in well test design and analysis to help you make the most of your pressure data.
Practical Learning
Our aim is to make this training complete and stimulating to anyone interested in learning and practicing well test analysis. Perhaps you can contribute and help us achieve that!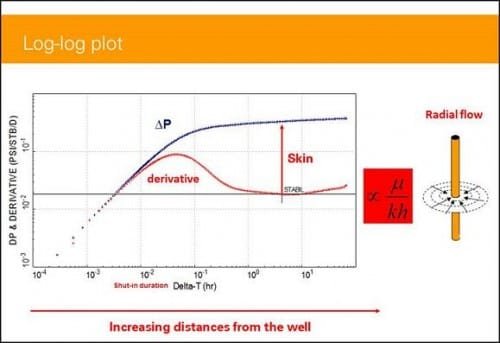 A minimum number of equations are given to avoid complicating the issues in well test analysis.
The interpretation methodology is explained with the use of the well testing tools and techniques on how to explore the pressure and rate data.
Examples are also presented to help comprehend well test analysis.
More on this in the library in the learning centre.
To access the library, you need to join the Well Testing Group (free).
Join the Well Testing Group
Place where members can learn, share case studies & best practices and challenge each other.
Receive information on well test design and analysis and join-in to audio teleconference sessions.
Get access to more resources, ideas and help with our library.
What members say ?
"Super awesome informative video sessions. I am a Petroleum engineering Senior undergrad student in India. I would really like to thank you for providing such informative videos on the Well test Analysis. I really love learning from this website." Imranul Haque N.
"Good style of presentation and an easy way in explanation". by Ammar B